mage2pro/facebook-login 1.4.3
The «Facebook Login» extension for Magento 2
Requires
mage2pro/core >=6.8.6
mage2pro/facebook >=1.0.9
zendframework/zend-http *
zendframework/zend-uri *
Screenshots and video
This extension is evolving and the screenshots and the video below (made in 2015) are outdated.
The actual screenshots and the backend settings you can see on the «Login with Amazon» and «Blackbaud NetCommunity» extensions pages.
The «Facebook Login» now looks and behaves very closely to these extensions.
An outdated screenshot (2015)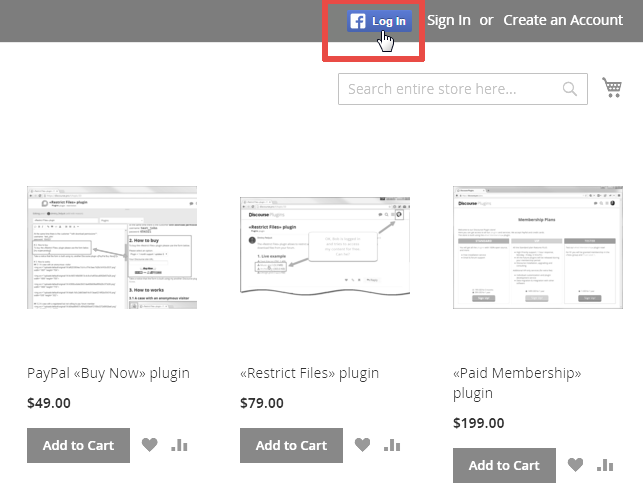 An outdated video (2015)
https://www.youtube.com/watch?v=BZ-W8rpM_mc
How to buy
The extension is free, but if you need my installation and support service, you can buy it.
How to install
1. Free installation service (if you have bought the extension)
Just order my free installation service.
2. Self-installation
composer require mage2pro/facebook-login:*
bin/magento setup:upgrade
rm -rf pub/static/* && bin/magento setup:static-content:deploy en_US <additional locales, e.g.: de_DE>
rm -rf var/di var/generation generated/code && bin/magento setup:di:compile

If you have problems with these commands, please check the detailed instruction.
Support