mage2pro/amazon-login 1.1.9
The «Login with Amazon» extension for Magento 2.
Requires
mage2pro/amazon >=1.0.14
mage2pro/core >=2.4.33
The «Login with Amazon» single sign-on extension for Magento 2 securely connect your store with millions of Amazon customers and personalize their experience: http://login.amazon.com
Screenshots
1.

2.

3.

4.

5.

6. Registration page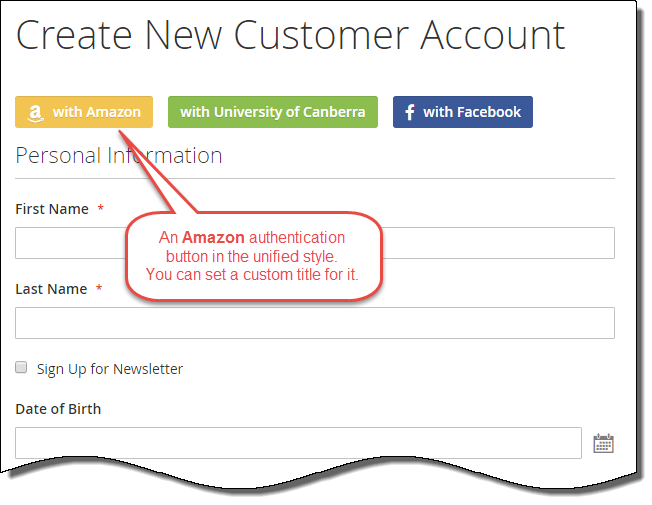 7. Login page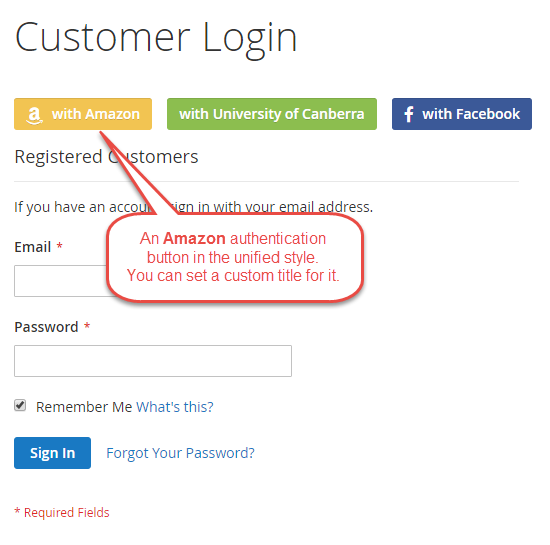 8. Backend settings

How to buy
You can buy it with PayPal here.
How to install
1. Free installation service
Just order my free installation service.
2. Self-installation
composer require mage2pro/amazon-login:*
bin/magento setup:upgrade
rm -rf pub/static/* && bin/magento setup:static-content:deploy <locale, e.g.: en_GB>
rm -rf var/di var/generation && bin/magento setup:di:compile

If you have some problems while executing these commands, then check the detailed instruction.
Licensing
It is a paid extension, not free.
You can use it for free for the testing puproses only.
Please read the testing policy before installation.
Support
Want to be notified about the extension's updates?
Need a new feature?
I provide the customization service for my payment extensions.
Need a payment extension for Magento 2?
See also my other Magento 2 extensions:
Need a custom payment extension?
I provide a custom payment gateway integration service.